CHICAGO — Without a doubt, COVID-19 was a major disrupter in the laundry and linen services industry.
From lockdowns to supply-chain and labor issues, what was normal before 2020 isn't normal anymore.
So, how can a laundry operation operate what could be described as the "new abnormal?"
American Laundry News posed this question to the industry, and what follows are the responses from two laundry leaders around the country.
RICK SNYDER, U.S. LINEN & UNIFORM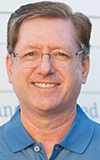 Rick Snyder
I don't know that COVID has changed very much. We observed universal precautions prior to the pandemic and have continued to follow them.
We had any customer affected by COVID sign a suspension of service. We have kept in contact with all those customers and were ready to serve them again when they needed it.
The pandemic, plus the labor and supply-chain issues, have made us look at all the markets we are in. We are re-focusing on the markets that we prefer to be in. We have determined that some of the high labor and high service-time accounts, such as catering customers and sheet accounts, are not markets that we want to be in.
It was very tough for some focused linen companies that lost 95% of their revenue overnight. We are in a rural area, so we have been able to focus on one market. In the long run, the more focused you are, the better your business should be. It may also be good to branch out into similar markets. If you are all linen maybe you want to branch out into medical or food processing.
It is not easy for companies in our industry to move into a new market quickly. The sales process is long. It takes quite a while to get any economies of scale. If you can find something that you could move into quickly, that would be a big help when revenue drops off.
If you need new equipment to service a new market, that is going to slow you down and be expensive. Do you have room for it? What happens when the rest of the business comes back? Does that new equipment get in the way of your old processes? If there is a market, like janitorial supplies, that doesn't require new equipment, then it is easier to move into that market.
If the company is going to move into new markets, they need to make sure the people can perform the required tasks for the new market. Do the salespeople understand the new sales techniques they need? Can production process the new items? Employees need training if they are going to enter new markets.
I think we will eventually return to pre-COVID levels. This is just taking longer than expected, but at some point, it will not be that deadly. It will most likely be like the flu.
Do everything you can to maintain your operating levels. That might include taking on some temporary work. I wouldn't take on new markets just for the sake of increasing revenue. If you don't do it right, it won't be good for you in the long run.
GREGORY GICEWICZ, STERILE SURGICAL SYSTEMS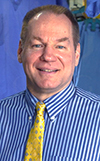 Gregory Gicewicz
COVID-19 has exaggerated the things we already should be doing as a healthcare laundry. Everything from personal protective equipment (PPE) to functional separation to surface disinfection to proper wash formulas to inventory management to hiring has taken on amplified importance.
COVID-19 has forced us to bring our "A" game every day in the "blocking and tackling" of operating a healthcare laundry. The consequences of bringing your "B" or "C" game are more severe than before.
For a laundry focused on one market to stay in business today, it depends on the market. In the healthcare world, business has grown in certain areas and decreased in others. Reusable PPE (e.g., reusable isolation gowns) demand has increased considerably due to supply-chain and quality issues with single-use PPE.
On the other hand, surgery volume is down in most hospitals, so overall processed poundage has taken a hit. Certain healthcare-related areas, such as physical therapy or massage clinics, have seen big volume losses. Lost volume ultimately must be replaced, and this can be a challenge in our new COVID-19 world.
As with most areas, laundry agility has taken on additional importance in our new COVID-19 world. As business opportunities dry up, the agile laundry will find even better opportunities to add value elsewhere.
While bulk linen poundage has decreased in many instances due to canceled elective surgeries, we have found additional business demand for specialty services, such as cubicle curtain processing, linen distribution services, gait belt processing and sterile surgical textile pack processing services. These specialty services not only add value to our customers but they help move us up the value chain from vendors to strategic partners.
Our operation did not require much change in order to navigate COVID-19 and continue in business today. As I already mentioned, as a healthcare laundry, COVID-19 exaggerated the things we already should be doing.
Also as previously mentioned, in a COVID-19 world, tolerances for poor performances are much smaller and consequences more severe. I am sure I am not alone in stating that these are the most difficult times we as an industry have faced in years. The difficulties span all areas of the business including hiring, training, maintenance, infrastructure, purchasing, pricing and more.
Therefore, we must evolve our processes around agility in order to stay competitive. Agility is the ability to think, understand and react quickly. This is easier said than done but here are some examples:
Equipment—Idle equipment costs money. Have a plan to offline equipment not needed in order to save on maintenance, utilities and space. Have a plan to quickly bring it back online when needed.
Chemicals—If you are like most laundries, your product mix has changed with COVID-19. New product lines require different wash formulas and different chemistry. Have the ability to quickly pivot your wash formulas to these new wash formulas. Some of these products may not process well in conventional dryers. Have a plan for alternative drying solutions.
Processes—Processes must be agile to support an agile business. Streamline your standard operating procedure (SOP) change process or, better yet, automate parts of this. Remember, any SOP change requires an update to training and other collateral. Streamline this process through off-the-shelf or internally built workflow automation. 
The most important task of upper management is to inspire confidence and trust in employees and customers both in good times and in challenging times. An upper manager proactively and confidently pivoting business to new markets during a downturn inspires the team, demonstrating to them that they are in good hands.
An upper manager wearing a flat panic on his/her face because of pandemic-related lost business will make a challenging situation that much worse for the employees looking to him/her for strength and conviction.
In the laundry world, there will never be a return to yesteryear. COVID operating statuses are with us for good. We can only move forward.
We, and "the experts," can try to predict the future but there are too many moving parts. We will always be wrong. Nonetheless, we can and should take lessons learned during extraordinary times and make ourselves better prepared for the next extraordinary times! What have we learned in the COVID world that we can take forward? A few examples:
Always have a backup stock and plan for supply-chain disruptions.
Ensure your contracts have verbiage allowing off-schedule price increases under certain conditions.
Make sure you have a pandemic plan as part of your standard operating procedures.
We are and always will be a people resource first business. As such, we must put as much emphasis on hiring, training and retaining as any part of our plant.
I would tell colleagues to keep lean, strong and positive (even if you are not on the inside). You will get through this challenging time and emerge stronger and smarter than before.
Miss Part 1 with thoughts from three other laundry operators? Click HERE to read it!