CHICAGO — The laundry industry is physically demanding on plant employees.
Heavy goods, repetitive motions, hours on their feet ... laundry workers experience many factors on the job that can affect health and safety.
There are ways operators can make the process easier on employees' bodies so that they remain healthy, like going to work and stay on the job.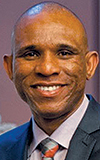 Larose
Saint Jean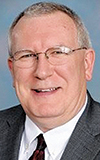 Tommy Cocanougher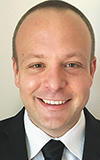 Nick
Fertig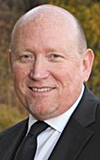 Bob
Corfield
American Laundry News communicated with three laundry operators and a consultant to provide their expertise on laundry equipment layout and ergonomics for employee health: Larose Saint Jean, director of St. Michael's Laundry at the University of Notre Dame; Tommy Cocanougher, director-operations engineering in the Western United States/Western Canada for Cintas Corp.; Nick Fertig, director of central laundry at Rosen Hotels & Resorts in Orlando; and Bob Corfield, founder of the consulting firm Laundry Design Group.
How important do you consider it to set up laundry equipment as ergonomically as possible for the health of employees?
SAINT JEAN: Our staff's safety and health is our top priority. We have many practices in place to reduce injuries and to keep our staff safe. This includes any equipment set up. The location, height, ease of use, all are important considerations.
COCANOUGHER: It's extremely important that ergonomics be taken into consideration when designing any task, workstation or equipment. As we can design in maintenance and reliability benefits, we need also to design in ergo benefits, which not only impact safety and employee well-being, but can impact labor content as well.
FERTIG: An ergonomic facility is a critical component of a successful operation. Most, if not all, of the functions performed within a laundry are repetitive motion. Requiring associates to perform an uncomfortable motion over and over again is an easy way to ensure your facility will be riddled with workers' compensation claims.
Ergonomic stations can help avoid the common sprains and strains we all experience.
CORFIELD: This is vital for both plant productivity and worker safety. We often perform HIAC (Hazard Identification, Assessment and Control) audits at workstations in a laundry to determine risk and performance. It would be irresponsible to not include this in modern plant design. Ergo-design and plant productivity are synonymous.
In an operation that is already working, what are some simple ways to alter layout or workflow to be easier on employees' bodies?
SAINT JEAN: Avoid or limit over-the-shoulder movement. Lower corkscrew and final assembly bays. Install risers in all baskets. Conduct cross training/job rotation, and do daily stretching.
COCANOUGHER: Assess material-handling practices. Trace the path of products through the plant—try to go linear vs. doubling back, crossing dirty with clean or crossing a path the product has already crossed in its journey through the plant. 
A former colleague once said, "We don't pay our employees by the mile," so the same goes for the product. We need to limit travel of any product through the plant and minimize distance traveled, touches and handling. This can be modeled in many ways, but any way we do it requires a focused effort.
Finally assess the use of upgraded material-handling tools—carts (add handles), casters (upgrade to better models), trolley systems (use trolley systems to move goods in larger quantities), etc.
FERTIG: Spring-loaded carts are an easy way to make a quick impact. Adjustable workstations so that associates can perform work at a proper height.
CORFIELD: Observation, measurement and interviews provide the basis for where the "low-hanging fruit" might be located in existing operations. Highly repetitive workstations and documented fatigue curves are high priorities.
What areas of a laundry are most difficult on employees' bodies, and how can the processes be changed to ease it?
SAINT JEAN: In our laundry, our wash line is the most physically demanding position.
The loading and unloading process is easier if you use the proper unloading process, using the rotation feature, which allows the linen to fall out without using a lot of physical strength.
COCANOUGHER: Definitely loading and unloading trucks. For unloading, utilize the SafeLoad system that can be installed in Utilimaster-type step vans. This has a huge impact on unloading, helps control soil separation and speeds the unload process.
For loading, pre-build loads in appropriate carts with appropriate casters during the day so they can easily be loaded onto trucks at night.
Numerous cart systems now available include carts made to properly fit on trucks, lock into position for safety, and have adjustable shelves to accommodate varying loads and instill good ergonomic practices during the day's journey.
FERTIG: The loading of washers is probably the most strenuous activity performed within a facility. To help alleviate some of the stress, operations can consider overhead storage systems, cart dumpers and the height the washers are installed at.
CORFIELD: Sheets, blankets and mats are always high-value areas. Whenever possible, reduce or eliminate the problem at the source, reduce load size, use ideal work heights or make a substantial process change to reduce the impacts.
What products have you used that can help ease the impact of laundry operations on employees?
COCANOUGHER: Spring-bottom platform carts for garments. Add handles to any cart that rolls. Upgrade casters to make easier rolling of carts. Utilize trolley systems such as rail trolleys from Material Flow Systems to move product in bulk.
FERTIG: We have used items like trash grabbers to grab linen that has fallen on the floor to prevent constant bending. While not being a product, one of the easiest and most impactful activities is group stretching.
CORFIELD: In new plants we eliminate the problems first: ideal load sizes, auto conveyance of material to and from all possible workstations (elimination of as many floor carts as possible), automated transport (we call plant logistics) that uses gravity for load transfers, and more.
In existing plants, outside the obvious feeding folding machines, we look at ways to facilitate the exchange of floor carts and the presentation of processed work to the workstation.
Lifts for small-piece workstations, conveyors and automated wrapping or packaging systems. Automated bagging is a considerable game changer for most plants.
Check back Thursday for the conclusion.