Chemicals Supply: Philip L. Bodner, Metro-Chem, Kearny, N.J. 
We live in an age of innovative new textiles that offer benefits in serviceability and durability that didn't exist a few years ago. The differences between all of these textiles are considerable, and many require specific laundering and finishing processes. Getting your plant's production optimized for the variety of these textiles requires updating your knowledge and procedures every time you plan to initiate a new customer in new, unfamiliar textiles, or plan a switch to a new type of linen or uniform for an existing client.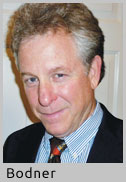 Failure to stay updated with the available information on newly implemented linen purchases within your washroom and finishing department can almost guarantee less-than-desired efficiencies, diminish the finished quality, and also may lead to reduced service life of your valuable linen investment. Arming yourself with the best available information before starting to wash anything new is the best way to help avoid these and other potential pitfalls.
The good news is that many modern fabrics are designed to be durable and efficient, with good, built-in stain-resistant properties. We are fortunate to have some good textile providers right here in the United States. These providers maintain ongoing testing facilities that put new textiles through rigorous trials to determine their strengths and weaknesses. As a result, we usually receive the performance levels we expect from quality, name-brand companies when good laundering practices are followed.
So, how do you acquire the information you need to first make the correct purchases of textiles needed, and then institute the proper wash formula choices and finishing procedures? The key is to consult with more than one source. This sounds like a lot of work, but in reality all the resources you need are probably within your reach.
First, a need arises because of a new customer with specific requirements, or maybe your old inventory has hit the wall and it's time for replacement. You would normally contact your textile provider or distributor salesperson to inquire about pricing, colors, sizes and availability.
If you are buying a new line of products, consult with the most knowledgeable person on those products. This could well be your salesperson, or perhaps a product specialist from that vendor's staff. Ask about the prospective new linens or uniforms you are considering, and see if the provider can supply you with contact information of other facilities that are using these products. Call or e-mail to get the real skinny from actual real-time end-users.
Next, insist that copies of the manufacturer's washing instructions are sent to you prior to shipment of the goods. Examine the instructions to see if anything recommended is a big departure from what you are set up to do in your plant.
Remember that the manufacturer's instructions, as well as many of the care labels we see, are not the final word on what to do with your new linens. Our laundries are not clones of their testing facilities, and all laundries have differing conditions. But these instructions are useful as a base guideline and to review any absolute "don'ts" they may suggest. Before you make any large-scale purchase, it is prudent to ask that enough sample linens or uniforms be sent to you to accomplish a small test wash, followed by a rundown with your ironer to help detect any initial issues.
Being "soap guys" means we wear several hats, and one of them is bringing our experience into play on behalf of our customers' needs. Before you make any major new purchase of textiles, it's a good idea to ask your chemical provider to review the information you have received on these textiles and to get his or her opinion based on their prior experience in other plants.
They should have some insights to offer that will prove valuable in helping to make knowledgeable purchasing decisions. This conversation also will give your chemical provider a timely heads-up so they can review the existing chemicals and wash formulas to determine if any modifications will be needed from the jump.
For example, did you know that flame-resistant cotton uniforms should be sized up to 2 inches long to allow for major shrinkage? Did you know that 50/50 blended table linens in all but the darkest colors, or black and white, will provide considerable challenges with oily-type stain removal? Did you know that Frette cotton table linens require special attention on the initial wash, or that all firemen's turnout gear requires definite washing regulations and have important restrictions that must be followed? This list of special laundering considerations goes on and on, but be assured the answers you need are out there!
As the scope of what is being washed changes, you do need to stay abreast and informed. So utilize your reference sources, always consider functional serviceability of textiles as an extremely important factor to your bottom line, and then go make your new textile purchases with confidence.
Healthcare Laundry: Judy Murphy, RN, BSN, CLLM, RLLD, North Mississippi Medical Center (NMMC), Tupelo, Miss. 
A laundry manager must remain abreast of the newest developments in fabrics, textiles and linen treatments in an effort to ensure that his/her cleaning processes will meet the manufacturer's specifications designed to keep the fabric at its optimal level of performance.
As healthcare and other industries change, mainly in response to improving outcomes, textiles are becoming more and more important in patient care, as well as in the prevention of infection and potential environmental contamination.
Linens have long been used in the care of patients, and play a significant role in the patient's comfort and outcomes. Fabrics are now being lined with silver (a natural antimicrobial agent), impregnated with many other antimicrobial agents and otherwise treated in an effort to decrease the risk of spreading infections. A laundry manager must be able to identify the proper wash and dry formulas designed to keep these antimicrobial properties from being destroyed during processing.
A laundry manager also must take measures to prevent contamination during the storage, transport and delivery of linens. Steps to keep patient and customer linens hygienically clean do not stop at the dryer. Strict adherence to infection control policies and procedures must be followed throughout the processing and delivery steps. Remaining abreast of the most recent developments in this area will ensure that quality product is provided to the customer.
Besides antimicrobial properties, many newer fabrics are now being further developed. Customers are concerned with preserving the natural environment and reducing mankind's carbon footprint. These customers are more informed, smarter, and have looked to textile vendors to develop alternatives to synthetic products.
Textiles are being made of bamboo, rattan, special silks, etc., as replacements to the traditional blends of cotton and synthetics. In addition, textile manufacturers are utilizing shorter, less desirable fiber filaments during production to decrease as much waste as possible. Rag vendors are purchasing "rag out" (damaged linens) to sell for recycling, all in an effort to be environmentally responsible.
As the market changes, laundry managers must adapt to provide processing that, again, will provide adequate cleaning without damaging the linen fibers or specific treatment properties. To stay in touch, a top-notch manager will be involved in many industry and trade associations; will read and contribute to research and development efforts; and will continue to learn about the changes in the marketplace.
Staying on top of these changes, and staying in touch with the experts in the industry, will ensure a successful operation, and will help keep the linen industry strong and viable in the future.
Textile/Uniform Rental: Tom Peplinski, Golden West, Oakland, Calif.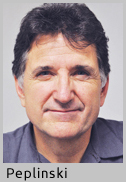 The textile rental industry has experienced a number of significant changes in the last 40 years.
The introduction of synthetic mats virtually eliminated water-absorbing cotton mats. At one time, uniforms were only available in solid blue and brown. Today, textiles allow for the creation of any color/pattern in a variety of comfortable cotton/poly blends. Recent newcomers (relatively speaking) are microfibers and spun poly products. All have had a positive impact on industrial processes while allowing consumers more choices.
The fact is: Not all products are right for all launderers. Microfiber bar towels and mops may be great for production processes, but those customers accustomed to cotton may find the absorbency to be less than acceptable. Continued developments in microfiber are helping develop new industrial laundry market opportunities in the service and medical fields.
Industrial launderers need to proceed with caution when adding a new product. Adding any new item is an investment in the future. Will today's hot colors be tomorrow's harvest gold and avocado green?
They also will need to weigh the risk of the new line investment. Testing samples of the item you are considering can provide insight as to how it will fit into your production facility. By soaking test products in oils, ink, food stains and bleach, you can create your own specifications and formulas for processing a new product with your existing cleaning chemicals.
Textile trade shows and regional laundry organizations can be great places to examine and find the latest new textile products. Trade shows also are great opportunities to rub shoulders with other laundry operators who may have experience in a product you are considering.
And, like all industry, the Internet is always a great place to do research on products. However, more than once I have resorted to searching the web for a product only to find it listed with one of my present suppliers. Calling or meeting with your existing supply reps can keep you abreast of the latest products and trends.
Don't forget about trade magazines such as American Laundry News. They provide visual information in the form of ads, articles and vendor lists on equipment, products and improved processes.
Equipment/Supply Distribution: Bill Bell, Steiner-Atlantic Corp., Miami, Fla.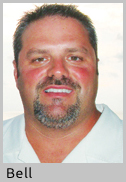 This topic recently arose with one of my good customers. It is extremely important not only for laundry managers but everyone associated with laundry processing to understand the new fabrics and related textiles.
It doesn't matter if you are processing room linen, banquet linen or hospital baby blankets, you should keep up with new fabrics. Fabrics can react differently to chemicals, time, temperature, mechanical action, or extraction speeds or pressures, which can significantly affect the quality of linen.
Today's technology has helped us become better adapted to special fabrics. Examples of how technology changes have improved the quality of our processing of delicate items include fully programmable washer-extractors, continuous batch washers and extraction presses. Some items can handle 56 bars of pressure, while others may require 20 bars because wrinkles are set by the press.
Microprocessor-controlled dryers, inverter blower and basket speed on system dryers are a tremendous addition to processing certain types of fabrics. Another example is flatwork ironers. Processing items on a self-contained thermal ironer allows you to change the temperature from one product to another without harming your plant's efficiency on other items. If you have the old, traditional thermal heating system with multiple thermal ironers, then temperature changes aren't as easily achieved because you may have to change across multiple ironer lines.
Benchmarking with others in your industry is the best way to stay on top of fabric changes. Your chemical, textile and equipment vendors are a great place to start. We are in many plants that all face the same challenges.
Check back Wednesday for the conclusion!