Uniforms/Workwear Manufacturing: Scott Delin, Superior Uniform Group, Seminole, Fla.
Last month, while attending a major conference in Canada, I had some free time on my hands between meetings, so I decided to get some fresh air by taking a quick walk downtown for a cup of coffee. I walked past a local ski shop and noticed a new pair of skis being placed on display in the window. What caught my eye about this particular pair of skis were the color and shape. Being an avid skier, I entered the store to check them out.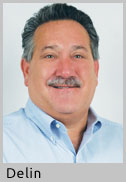 During my brief conversation with the store associate, it was explained to me how the technology of skis is changing on a daily basis. The new technology affects the performance and overall life of the product, and would be especially useful for an older skier like me, to reduce wear and tear on my body.
While walking back to my conference, I was still thinking about this new technology. Then I had an epiphany about the similarities of my visit to the ski shop and what we as a company are offering our laundry customers today.
In today's ever-changing healthcare environment, we manufacturers are constantly researching, developing and introducing innovative fabrics and fashion styles of uniforms and patient apparel for laundries and healthcare facilities. Our new concepts will not only help reduce energy costs, but also add life to the product. These new concepts also make the end-user feel better about them, and have a direct impact on the customer's overall satisfaction.
When processing laundry, we no longer take the product to our local stream and beat it with rocks to clean it. We have evolved from front-load washers to tunnels. As the equipment used to process laundry today has changed, so must the products we rent and/or launder on a daily basis. As laundries are concerned about their energy costs, water consumption and apparel and linen life, new fabrics and equipment technology become important.
More and more plants today are upgrading, outfitting, re-engineering or even building new facilities with new technology to produce and deliver a far superior product while keeping their production, delivery and energy costs down in order to meet the competitive demands of our industry and our customers.
The same goes for uniforms being rented and/or sold today as well. We have gone from 100% cotton to a cotton/poly blend to a poly/cotton blend in an effort to increase the overall life of the product. Now, with the introduction of new polyester garments, poly/rayon and much more, we are not only adding more life to the products, we are adding a better hand and making the end-user more comfortable.
One way to keep up with the ever-changing technology is for vendors to engage and visit with our laundry partners to introduce new technology and ideas as it pertains to fabrics, styling and equipment. We need to stay abreast as to what is going on in our industry. As the needs and demands of our customers continue to change on a daily basis, we need to assimilate technology in an effort to offer the best out there to our customers.
Nobody likes change, but change is ultimately a good thing. New technology improves our game and allows us to perform at a higher level without adding more cost to our bottom line. Is it imperative that everyone should make the change to the new technology? Not really, but for those of us who recognize and welcome the new technology, only positive things will happen.
As Henry Ford once said when asked what his customers want, he replied, "They want horses that run faster." I hope to see you on the ski slopes this season; I'll be the one with the new skis.
Hotel/Motel/Resort Laundry: Charles Loelius, The Pierre New York, New York, N.Y.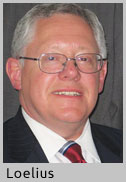 The ancient Greek philosopher Heraclitus wrote, "Nothing endures but change." Laundry managers, like other professionals, must keep abreast of the most recent developments in both textiles and textile laundering in order to maintain, broaden and improve their job skills.
Cotton, the textile and laundry cornerstone fabric, has been "king" for less than 300 years. For more than 6,000 years, wool, silk and hemp linen were the dominant textiles. Since the first commercial production of the semisynthetic fiber rayon in 1891, changes and developments in textiles have been ceaseless.
The years between 1935 and 1970 saw the development and commercial production of nylon, polyester, Velcro, spandex, Kevlar, and microfiber.
Today's new technology has ushered in radio frequency identification (RFID) as well as high-frequency chips used to track and identify uniforms and linens. This technology has proven to be a boon for textile rental concerns in reducing actual and artificial loss.
Additionally, nanotechnology is being incorporated in many fabrics and garments. Nanosilver particles embedded in fabric significantly reduce the formation of bacteria and fungi. This antimicrobial property is the result of the high toxicity silver has toward microorganisms, while at the same time having relatively low toxicity for human tissue.
The nanosilver particles also are efficient at transporting moisture and perspiration away from the body. The introduction of the nanosilver particles to any fabric will darken it. Consequently, pure white fabrics and clothing containing them are not possible.
Nanowhiskers, tiny cotton fibers one-thousandth the width of normal cotton fibers, are used as a treatment in cotton, polyester, wool and rayon fabrics. The treatment, which entails fabric dipped in a nanowhisker solution, repels liquids ranging from coffee and red wine to chocolate and salad dressing. The nanowhiskers attach to the fabric, which creates a cushion of air that makes the fabric wrinkle-resistant as well as liquid-repellent.
Nanoscale wax pyramids are being developed that, when incorporated into fabric, make the fabric dirt-repellent. Also being cultivated are nanotitanium threads, which will make fabric self-cleaning!
Another textile innovation is the "Shower Clean Suit," a garment comprised of 83% wool and 17% water-soluble polyester. Once the suit is stitched, it is washed, dissolving the water-soluble fibers, leaving a lightweight material through which water and air can easily pass. The final finish applied to the suit contains L-cysteine, an amino acid that occurs naturally in hair, nails and skin. The suit can be washed in a regular shower and hung to dry in the bathroom. The suit will reportedly be ready to wear without pressing.
The best way to stay up to speed with all the latest changes in textile and laundering technology is to take advantage of the continuing education programs offered by trade associations such as the Association for Linen Management, National Cleaners Association, Textile Rental Services Association, and the Drycleaning and Laundry Institute.
Maintaining certified industry credentials requires continuing education on an ongoing basis.
ALM's American Laundry and Linen College offers challenging and intensive in-depth classroom education programs. Eastern Kentucky University in Richmond, Ky., hosts this training.
Trade books, such as Fundamentals of Textiles and Their Care (5th Edition) provide an inexpensive way to keep abreast of the latest industry developments. Trade journals constantly keep their readers informed of the latest industry developments.
Attendance at trade shows, such as the Clean Show, provides not only firsthand glances of the latest industry developments, but great networking opportunities, as well.
There are many outlets by which laundry professionals can hone their skills; they just need to be utilized.
Commercial Laundry: Richard Warren, Linen King, Conway, Ark.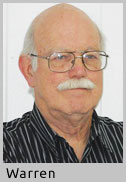 There should be a team effort to stay informed about advancements and developments in all phases of our industry. In this example, managers, supervisors and chemical technicians all should be involved. The vendor of a new product will provide care instructions if asked. Many times, the instructions make the item seem more exotic than it is; most new items are made with a previously proven fabric, and there is no new process needed to care for the item.
We do need to be thoughtful about shrinkage and color bleeding. Heat sensitivity in standard washing is usually not a problem. Dryer heat could be problematic. Most everything that is to be ironed is OK with the standard ironer temperature. To use chlorine or not can be an issue, and would be addressed on the care label.
Any departure from the norm can give embarrassing and expensive results. Several years ago, when I was working for a previous employer, a customer started sending some blankets that kept getting singed in the dryers. We couldn't get the temperature low enough to solve the problem. The care label read "dry at low temp." After some extensive research, we found that the care instructions from the manufacturer indicated 100 degrees or lower. In a laundry, that's room temperature. This certainly produced some anxiety, and the customer, who had invested a lot of money in these goods, had to quickly make other arrangements.
If a rental operation is involved, management needs to be aware of advancements in product types in order to stay competitive. Vendors are perhaps the best source of information of new fabrics and developments. An in-house chemist is certainly overkill. I can't say enough about using trade publications, as they are usually full of current information.
Anytime something out of the ordinary shows up, search it for a care label. There can be surprises from time to time. It is always best if you can get samples of the new product prior to its purchase, or before it's placed into production.
I have had COG customers change their mind about a particular product. Many times, just tracking the new item through the system is problematic. It also may be an attractive item that tends to disappear. These are qualities that should be addressed before the new item is introduced.