Healthcare Laundry: Michael Kirsch, CLLM, HCSC Laundry, Allentown, Pa.: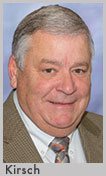 This month, Michael Paulsen, vice president of operations at HCSC Laundry, will contribute to the discussion on my behalf:
In running any plant in the current business environment, it can no longer be a "business as usual" atmosphere. Every owner/manager needs to question and review everything.
I believe our experiences in 2008-2009 related to the cost of natural gas, and the devastating impact that $14/dth can have on a company, taught many of us a huge lesson. We review both our natural gas and electricity vendor contracts on a regular basis.
You can lock in your pricing with various suppliers as opposed to playing the market. But the pricing is only one part of the picture; the other part is the consumption. Every plant should track and know how much they use each day. We track daily Btu, kilowatt hours and gallons on a per-pound basis. Set a benchmark for usage and compare that to others in our industry.
Some of the ways that we found to improve include changing the entire plant lighting (rebated back through the electric supplier); installing a water reuse system for our washers; installing soft-starts and variable frequency drives for equipment (to lessen peak demand charges); replacing steam traps and fixing air leaks; and ensuring all dryer door seals and washer dump valve seals were in good condition. The list is a long one and it needs to be reviewed as part of your equipment preventive maintenance efforts.
Lastly, equipment itself can cost you money. Most of the newer technology is far more efficient. Washers use less water, electric dryers use less Btu per pound, and newer fabric blends dry faster. Many parts now are generic and not specific to a single vendor. Do cost comparisons with all vendors to get the best pricing. Investing in newer technology may require substantial capital outlay, and a proper ROI should be determined before investing.  
Labor costs and the associated employee benefits continue to rise. Improving efficiencies is one way to at least maintain your current cost position.
Some of the methods for ensuring this are:
Develop a productivity rate for every item you ship from your plant. Do time studies if necessary. Minimize hand-folding items and, if possible, machine-fold. You will produce 50% more per hour.
Hold people accountable for producing 100% of the established rate. Ensure everyone understands the goal. Take corrective action as necessary.
Review your plant layout/design. Determine where you can improve your process workflow to eliminate the bottlenecks. Minimize the number of times an item is handled from the time you receive it in soil until it goes back out the door (count in your own facility and you will be surprised at the number). Add material-handling aids where applicable. This will improve productivity and reduce potential injuries. 
Review your equipment. Is it in good operating condition capable of producing at 100%? If you change to a new machine, can you reduce FTEs? Know what an FTE costs you (not just wages, but all benefits). If you add stackers or conveyors, will that reduce staff? Review fixed-position responsibilities—packers, wash operators, material handlers, etc.
Lastly, to help all of us improve, talk to others in our business to see what they are doing, whether it is through our trade organizations, at conventions and expos, via e-mail, through online information or by going to visit another facility. Most of them will be proud to share what they have done.
Commercial Laundry: Richard Warren, Linen King, Conway, Ark.: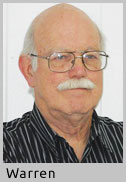 It is easy to cut expenses. Turn off all the machinery and send everyone home. It would be hard to keep up with the laundry demand, though! 
Hypothetically, if we could start over and use only the equipment that was absolutely necessary, thereby not paying to run everything if we didn't need it, what changes would we make? Same theory for the workers: can any of them "double up?" Are any of them so weak that we have to pull them along? Would we need all of them?  
Traditionally, the day starts with the soil sorters, followed by washing, and then the finish workers start. Is there a way that sorting can start a half hour later, and the finish workers start a half hour earlier? That would make the day more compact, thus lessening the use of motors, air compressors, etc.
You could get involved with buying groups to pool information about where the lowest price for a given item, or perhaps a better item, can be found. The winning vendors like that idea since it gives them additional sales with virtually no extra effort. The vendor may offer further incentives to obtain the business.
How you buy and where you buy has been researched to death. The percentages are usually small, and oftentimes one of the members of the group will need to alter his or her specifications in order to standardize the product and make the incentives possible. That could be a hard sell, but one that is potentially profitable. 
Truck fuel routinely costs more than the truck itself. There may be a better way to purchase fuel rather than random selection of vendors. Planning your truck routes and monitoring and enforcing those routes can pay off in lower fuel bills. Contracting for future natural gas purchases has been successful for some operations.
Of course, the big expense is labor, and the most dramatic improvement in cost reduction, or profit enhancement, will come as production improves. It will also help the reduction of other related costs, since equipment will be running more efficiently and for fewer hours. Labor is the 800-pound gorilla. I think that is where the search for lower expenses needs to begin. 
There was an article in the April issue of American Laundry News regarding improving production by setting standards [Setting production standards to improve your bottom line]. While I disagree with several assumptions that were made, I also agree with other assumptions. My point is that we need to look for things we can do better and not worry about whose idea it was.
In the same vein, anytime a machine can be purchased to accomplish a task, it is usually the best choice. The ROI is a consideration, but at some point the machine will be fully depreciated, whereas the employee will always require a paycheck. Also, ALN exposes all of us to many cost-saving devices, from water reclamation to capturing generated, but not completely expended, heat. 
Another consideration is reducing costs as a percentage of revenue. Some costs are fixed and will not increase if there is more volume. Some are semi-variable costs that will not necessarily increase on a one-to-one basis. Is there some additional business out there that is being overlooked?
When you start thinking about what you can control, options start appearing—and there are many options.
Hotel/Motel/Resort Laundry: James Brewster, The Resort at Glade Springs, Daniels, W.Va.: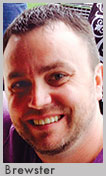 Operational costs are continuing to rise. More than likely, that trend will continue in the future.
There are some things that one can do to cut expenses. Labor, for instance, is the highest expense, but it is also the most controllable.
Look for machinery that can cut down on cycle times and enable higher extraction speeds so that your drying time will be reduced. Small increments can mean bigger savings over the course of a year. This, in turn, will reduce utility costs, with shorter times resulting in electric and natural gas savings, along with labor savings. 
Look at water lines, too. Perhaps a bigger line will fill your washer faster, and in doing so, will result in shorter cycle times. The savings over time will be larger and increase the overall performance of your operation. 
With that being said, you may have to pay more up front for the better-quality machines, but the savings on the back end will pay off and will be worth it.
For a more cost-efficient laundry, some utility companies will actually give breaks to laundries for running an operation during "off-peak" hours. Since most people work during the day, the grid becomes taxed. Running a "graveyard shift" during the night can reduce the cost of energy.
Creativity is how you will get the job done. It is all about trial and error, but if you invest the time to look, there are ways to control the costs.
Uniforms/Workwear Manufacturing: Scott Delin, Fashion Seal Healthcare, a brand of Superior Uniform Group, Seminole, Fla.: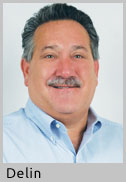 This past week, while going through the mail I received at home, I came across several notices from both our township and our local utility companies informing us of forthcoming increases to our utilities and township services: gas, electric, sewage, water and trash removal. 
My first thoughts were, "How can this be, and why is this all happening at the same time? What are my options as a consumer, or what strategies can I use to gain a better control over these proposed increases and bring my costs back into line?" 
As I pondered my dilemma, I immediately thought about how my issues parallel similar concerns we as laundry operators face on a daily basis. Today's business environment is more competitive than in years past. All of us are looking more closely at variables that directly impact our bottom line: utility costs, material costs, distribution costs and, of course, labor costs.
As suppliers and manufacturers usually deal with yearly contracts and, in some cases, purchase orders, longer-term agreements is one answer for controlling costs and bringing them back from the unknown area to the known.
We need to take a closer look at our current suppliers and stop taking past business practices for granted. We need to ask ourselves, "Are our current vendors just providing us product at whatever cost, or are they truly our partners?" Vendors who are true partners in cost control will offer products at competitive pricing; take that extra step to continually analyze our usage and needs; and bring us solutions and suggestions that will help us save dollars and be more profitable while not deviating from quality.
Longer-term agreements also allow for negotiation of better pricing with vendors. Through a willingness to put some skin in the game and do some long-term planning based upon previous historical data, suppliers are able to plan and forecast production in an effort to obtain more competitive pricing. This long-term planning can also remove some of the uncontrollable, unforeseen production variables that may have an impact on rising costs. 
Another strategy for running a more cost-efficient laundry is to examine the current product line and offerings that are being utilized in the laundry. With all the new fabric technology and new garment styling, product life can be increased, having a direct impact on garment replacements. Energy costs and processing costs might also be reduced due to the new fabric technology being introduced to laundries and the market. 
Just as we look at new fabric technology, we should consider the new and improved technology behind our processing equipment as well. It has been proven that new equipment today uses less water and energy, and in some cases less labor, to process garments and textiles, helping laundries to reduce processing costs and unnecessary out-of-pocket expenditures. As these fabrics process better and last longer, while using less energy and less labor, they ultimately bring replacement costs down, allowing those dollars to be deposited into the bank.