Efficient, Thorough Customer Education (Part 1)
"With COVID-19, I'm doing a lot more customer education on cleanliness, best practices, etc. How can I reach more customers in less time, but still provide thorough information?"
Commercial Laundry: David Griggs, Superior Linen Service, Muskogee, Okla.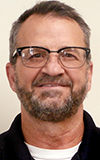 David Griggs
Laundry operators spend their entire careers fine-tuning their operations. We are always trying to improve either our facility or our process
When I was a plant manager, I thoroughly enjoyed giving plant tours to our customers. I could go on and on about all the different projects and processes that were going on in our facility, even though most customers would just be fascinated about the huge machine that was folding the sheets really nice and neat. They can relate to that process.
I would want to say, "Every company has one of those, let me tell you about the processes that make our company different."
Getting word out to our present customers and prospects that are not on a plant tour is a little more of a challenge. Fortunately, there are several viable options that can be used to help with this task:
E-mail blast to all customers defining new steps the plant is taking or any other news you like to pass on.
Flyers. Printing up a good flyer outlining your steps and then placing them in a cart of clean linen is a great way to get your message to your clients. Your client's employees that are working with the linen will be glad to know about your new steps and hopefully will pass it on to others that may need to know about them.
Social Media: LinkedIn, Facebook, Twitter, etc. These are great ways to get your message out, especially to clients that you do not presently count as customers. I have seen many companies put small videos of their plant production processes on these social media platforms.
Chemicals Supply: Lauren Hunker, Ecolab, Eagan, Minn.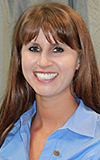 Lauren Hunker
To connect with customers effectively and efficiently, the three things that should be considered when reaching out are the method of delivery, how content is presented and frequency of communication.
The two leading avenues for reaching customers today are through webinars and social media.
Offering free webinars is an excellent way to reach out to all your customers with one event. They also give you the opportunity to expand your network, as webinars can be viewed by others in the industry as well. Webinars can encourage ongoing contact because attendees may be given the option to opt-in to e-mails for further communications.
Social media is also a great tool to reach customers; however, for this outreach to be effective it is important to have the right following. Being strategic about building your social media following ensures any posts and links that are shared reach the intended audience.
How information is presented will directly influence how well customers receive and retain the message you are trying to deliver. The message should be broad and concise but also meaningful.
Having a visual component helps bring information to life and leaves your customers with an impactful, lasting image. Testimonials or personal experience can also be powerful ways to convey your message because it is possible to express passion and bond with customers through a common goal. The combination of visuals and verbal testimonials is why webinars can be so effective in conveying information.
Additionally, it is important to keep the focus on how the changes you made are intended to better serve the customer. It can also be helpful to pay attention to what your customers are sharing on their social media so the information you share stays relevant to what they are currently concerned about.
Lastly, the frequency of communication is the final component to getting valuable information across to your customers. Putting your message in front of customers with a regular cadence continues to remind them of the value you provide.
For example, you may pull your customers in with one social media post that interests them, but if you do not continue to get in front of them, it will soon get lost in the amount of other content being shared, while routine webinars can reemphasize, expand on or follow-up on previous webinar content.
Textiles: Timothy Voit, Thomaston Mills, Wyncote, Pa.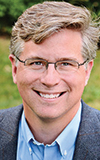 Timothy Voit
We are all bombarded on a daily basis by spam e-mails, cold calls and other solicitations. Breaking through to truly educate your customers amidst all of this noise is a challenge, especially during the COVID crisis where we all have so many urgent priorities and distractions.
We have a variety of methods to get our educational materials and updates out to our distributors and to help them reach their end customers.
We are posting multiple updates to our LinkedIn, Facebook, Twitter and Instagram pages per week with updated and unique information. Social media is new to us and to the rest of the industry I suspect, but more and more it's the current way to keep in contact. This is why we have engaged our younger, more digitally native employees in this effort.
We have cut back on blast e-mail programs, save for the most important announcements, due to the ubiquity and annoyance of spam. With spam-guards and e-mail blacklisting, blast e-mails raise the risk that your regular e-mails and communications with customers fall unnoticed into spam guards.
I check my own trash file each morning and regularly find orders and questions from legitimate customers get flagged by our system due to these protections.
But most of all, we point our distributors and end customers to the Linen Forum section on our website. While protocols have been enhanced, this summary of best practices by our industry veterans is still a great source of information about how to properly clean and disinfect sheets and towels. Having this on our website in a central location and available to all users of our product is the key piece in our educational outreach.
Check back tomorrow for ideas from a consulting services expert.