Hotel/Motel/Resort Laundry: Charles Loelius, The Pierre New York, New York, N.Y.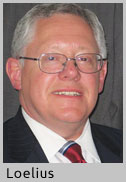 Abraham Lincoln once said, "You can't do business from an empty wagon." Nothing has a greater impact on a laundry's sales, service, operation, and reputation than an inadequate circulating linen inventory.
The lack of a sufficient amount of linen in circulation necessitates operating the plant longer hours than would otherwise be necessary. Labor, maintenance and utility costs increase, while both efficiency and morale plummet. Operating costs increase without the benefit of added revenue.
Laundering the linen more frequently than would otherwise be necessary shortens its life, resulting in higher depletion and additional replenishment cost.
Equally important, insufficient circulating linen results in decreased fill rates. The inability to provide complete orders negatively impacts both revenue and customer confidence.
The first step in managing circulating linen inventory is to recognize that linen loss will occur. The next step is to ascertain where this loss is prone to occur, and develop policies and programs to prevent unnecessary depletion.
How linen is processed, distributed, utilized, returned and monitored will have a direct bearing on both linen loss and replenishment costs.
Planned losses, such as discards and rag-outs, are the result of quality control programs. Planned depletion, along with a corresponding linen replenishment program, is necessary to maintain a viable circulating linen inventory.
At my hotel, I budget annual rooms linen replacement cost at $2.50 per occupied room; annual food-and-beverage linen replacement cost is budgeted at 20 cents per cover.
Consequently, I am able to completely turn over the circulating linen inventory every three years.
There are two types of linen depletion: actual and artificial. Actual loss represents a permanent depletion in circulating linen (the linen is not retrievable). This loss is the result of discard, abuse and theft, either deliberate or inadvertent. Artificial loss represents linen that, while not accessible to circulating inventory, is still retrievable. This loss is caused by linen being overstocked at the end-user location, which results in an under-utilized inventory.
In linen rental operations, overstocking at the customer not only renders linen inaccessible, it precludes generating additional rental revenue via "turning" the linen.
Conducting physical inventories on a regular basis will provide the information needed to determine if the amount of linen in circulation is sufficient for the operation. Physical inventories also help in the planning of future purchases, and are essential in determining linen loss.
Due to storage limitations typical at a Manhattan hotel, it is necessary to employ the practice of just-in-time ordering. Ordering less linen more often reduces the space needed for storage, but increases the reliance on accurate physical inventories. Like the carpenter's credo of "measure twice cut once," proper linen procurement relies on conducting exact physical inventories.
Conducting precise physical inventories will also serve as the basis for determining unexplained linen loss. This loss can be determined through this formula: Prior inventory – discards + linen injections – current inventory = unexplained loss.
Conducting physical inventories at the customer's premises is a daunting task, but is necessary to properly gauge both linen loss and linen utilization. Complete inventories should be conducted at least annually. Salient information can also be gleaned from "informal" inventories, shelf counts, and linen abuse "spot checks" that can be conducted as part of sales, service, and goodwill calls.
Linen loss and abuse charges, as well as linen utilization fees, when implemented and enforced, can aid in reducing both actual and artificial linen losses.
There is the caveat, however, that enforcing these type charges, even if contractually stipulated, may result in strained relations with the customer.
Regardless of the laundry operation type, it is crucial to involve, educate and monitor the end-users, in properly controlling the linen at their disposal.
Chemicals Supply: Philip L. Bodner, Metro-Chem, Kearny, N.J.
One of the main challenges in purchasing new textiles is taking extra care to know exactly what it is you are being sold.
We are in a time of exciting new textiles and innovative, high-performance, high-quality fabrics, yet we are also in an era of low-cost outsourcing from places around the globe offering seemingly value-priced purchasing options that sometimes don't perform to our standards and expectations.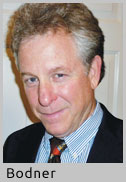 Processing of "commercial level" quality textiles or an innovative new fabric is usually easy enough to accomplish. As always, make your purchasing considerations based on colors, sizes and fabric types. When placing your first order with a vendor, make sure to ask for a printed copy of the manufacturer's laundering and processing recommendations.
Get all the info that's available and then the correct laundering and finishing of these textiles becomes a matter of putting the manufacturer's recommendations together with you and your trusted vendor's experience to arrive at the correct processing routines. When handled properly, the mid- to higher-quality imported or domestic textile will stay in usable condition longer and will offer a good return on investment through its extended service life.
If you are buying large quantities of any textiles, or if you're buying something new to your operation (or even trying to get a bargain), do two things to save yourself some potential grief. First, ask your distributor salesperson to let you speak to some customers who have purchased the same goods to get direct feedback on performance. Secondly, have an adequate quantity of sample products sent in advance to test-wash and finish to get a leg up on what to expect.
As far as how much linen inventory is enough, answers vary for each operation's actual needs. One thing is sure: the same budgetary constraints we suffer today, the ones that send people bargain shopping, also tend to lead to inadequate par levels. This lack of linen—I call it "LoL"—can often leave a trail of major inefficiencies cascading down the line.
Both the planned and un-planned consequences of LoL are no laughing matter when they start costing you money. It starts the clock ticking on an investment that will surely wear out before it should. It's just like wearing the same pair of shoes every day instead of alternating among a few pairs throughout the week. At the end of some shortened period of time, you will be reordering new replacement linens and those pesky invoices will start to play tag with accounts payable.
LoL also puts stress on everyone involved in your laundry or the laundry that provides your linen service. This can lead to processing shortcuts that can affect quality in laundering and finishing because nobody can take the time to do it right. Today's soil is also today's or tomorrow's clean linens, so just get out of the way! We see this "hurry and scurry" approach played out over and over in many laundry operations.
LoL flies in the face of "green" initiatives. It's carbon-intensive to burn all of that diesel fuel the linen service uses to drive back and forth seven days a week with the linen you absolutely have to have now. By adding par, you solve this, and may even put yourself in a better negotiating position when the next service contract is written. Your provider now only has to come rolling out to see your loading dock four times a week, which is a win-win situation for all except the oil companies.
Finally, it's the unplanned consequences always lurking around that can and will affect you in not-so-pleasant ways. You have probably experienced some of these seat-clenching moments already.
Do you agree that laundry equipment never breaks, the delivery trucks always start in winter, it never snows, and everyone else's workers always show up in force when needed just like yours do? If you don't, then you're a realist, and having that one or two extra par on hand in case of emergency is your buffer when reality hits. This option sure beats watching your employees stand around waiting for miracle linen to appear. Besides, the guests usually don't stay humorous for long without clean sheets.
Having more par available keeps the goods looking better and lasting longer. More par means less stress and more time to get things done right. More par is more green. More par gives you breathing room when the best plans go awry. And we can all agree that having one less thing to worry about is always a good thing.