Uniforms/Workwear Manufacturing: Scott Delin, Superior Uniform Group, Seminole, Fla.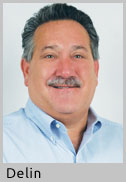 Growing up, I would constantly hear that one universal battle cry chanted by all mothers to their children: "Clean up that mess!" It's funny because some 50 years later, I not only hear my wife taking part in that same ritual with our three kids, at times I even find myself leading the chant.
When I first started in the laundry industry, working for my father-in-law, the first lesson he taught me was the importance of a clean workplace. He took me into the plant and showed me that a clean, spotless workplace promotes employee morale and safety and fosters success.
By working in a clean, safe environment, employees are proud of what they do and go that extra mile in paying attention to the quality of products they are producing for their customers while performing their daily tasks.
To maintain this standard, everybody has a task, whether it is sorting soil, emptying the dryers, feeding sheets into the flatwork ironer, feeding uniforms into the steam tunnel, putting up the routes or even sweeping the floors and blowing down loose lint from the rafters and lights.
And don't think that performing daily and weekly preventive maintenance on machinery and trucks doesn't contribute to this mission. All of these tasks, plus many more not mentioned here, are extremely important to maintaining a smooth-running, successful operation with productive employees.
One of the most exciting parts of my job is getting to visit many different laundries every week. These laundries come in all shapes and sizes, but one common denominator I see in the most successful, profitable laundries is the cleanliness of the facilities.
The well-uniformed staff proudly represents their company's brand, and morale is high. The floors are spotless. The product is clean and crisp-looking. And the machinery hums like one of today's Top 10 songs. These plants shout, "We Are Successful!"
These plants are the one thing every successful salesman dreams of. Once a potential client who is "on the fence" visits one of these clean, bright, shiny facilities, it is game over. Move another opportunity into the win column with the knowledge that a quality product will be delivered. 
Hotel/Motel/Resort Laundry: Charles Loelius, The Pierre New York, New York, N.Y.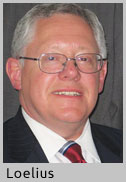 The plant that looks good runs well.
One time, many years ago, in a large commercial laundry plant that I ran, my production management team set out to break the plant's weekly pounds per operator hour (PPOH) record. Its focus was sharp, honed to a fine edge, thinking of nothing but PPOH. Indeed, my production management team was successful in achieving the highest PPOH in the plant's history!
Bravo! Or so they thought.
The following Monday, I gathered the team in the conference room for what they thought was to be a celebration. Instead, while congratulating them on their achievement, I asked the team what was sacrificed to achieve this goal. When the group could not provide an answer, I took the team on a tour of the plant.
Stained and reclamation work, which was always completed weekly, hadn't been touched. The same was true for the ragouts and rejects. Equipment that had always been cleaned off by the operators at shift's end was dusty.
The housekeeping at the workstations was noticeably lacking, where only a week before it had been top-notch.
Similarly, the soil-sort belt and soil-room floor that were routinely cleaned and scrubbed at the end of each night were filthy.
These were the sacrifices made to "improve" the plant's productivity. In essence, the very things that made us a successful operation in practice were scrapped to make us look better on paper.
The lesson for my team was that getting caught up in one measurement of performance to the exclusion of all else was detrimental and would only lead to failure.
I tell this story to make my point that we should never get so caught up in getting work processed and out the door that we fail to keep the production floor clean and organized. Being clean and organized helps boost employee morale, provides a safe and secure environment, cuts down on equipment downtime, helps extend the life of equipment, and leads to both lower costs and improved productivity.
Daily cleaning tasks provide a significant contribution to good housekeeping, and they can be done quickly at the end of each day using production personnel. They include:
Cleaning soil-sort conveyor
Cleaning soil-sort floor
Clean all lint filters
Wipe/blow down all equipment
Sweep/vacuum/blow down under all equipment
Sweep production floor
Visually inspect all equipment for leaks, bad belts, etc.
The tops of all equipment should be clean and organized. The equipment operators should be trained to "clean as they go" in order to properly maintain their workstations.
Lint removal is both a housekeeping and safety initiative. Exhaust ducts should be cleaned of lint weekly. At a minimum, plants should be blown down quarterly.
Plant housekeeping and equipment preventive maintenance go hand in hand. Both are necessary to protect company assets and provide cost-effective quality product.
How often equipment undergoes preventive maintenance depends on how often the machine is used. An ironer running two shifts every day of the week will need to replace pads and covers more frequently than an ironer operating one shift five days a week.
At a minimum, each piece of laundry equipment needs a thorough maintenance check, lasting two to three hours, every six months. During this time, check and replace (if necessary) the belts, door gaskets, handles, locks, hoses, drains, bearings, chains, sprockets, solenoid valves, level switches, inverters, clutches, motors, lint screens, valves, blowers, timers, etc.
Drain and replace any oil. Remove all lint build-up inside the equipment. A fresh coat of paint on the equipment's exterior panels will enhance the laundry's overall appearance.
Employees feel better working in—and customers feel better entrusting work to—a clean, cared-for facility. 
Equipment Manufacturing: Steve Hietpas, Maytag® Commercial Laundry, St. Joseph, Mich.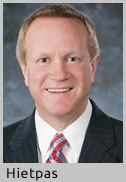 Facility operators and employees should mop and sanitize the production area each shift and the general facility on a daily basis. In addition, workers should pay extra attention to ensure all docks (i.e. soiled, sorted, production, clean finishing, etc.) are as segregated as possible throughout the cleaning process. This attention to detail helps to increase the cleanliness of the overall facility.
On the equipment side of operations, preventive maintenance and regular cleaning to manufacturers' specifications is always recommended. Routine maintenance and cleaning is not a "one-size-fits-all" solution. Instead, reference individual product manuals, as manufacturer maintenance and cleaning recommendations are not all the same for all washers and dryers. In fact, sometimes, different models within the same washer or dryer lineup can require different cleaning methods or frequencies.
Finally, there needs to be a clear and documented cleaning and maintenance schedule posted throughout the facility. High visibility of this "checklist" will encourage employees to be more cognizant and stringent about cleaning, and serves as a friendly reminder when specific cleaning tasks must be accomplished. One employee per shift should be accountable for ensuring the tasks are performed properly and completely.
Check back Tuesday for the conclusion!