DULUTH, Ga. —IPA, makers of scrubEx and alEx™, has named Sarah James its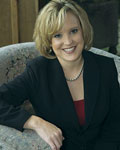 director of product management. Serving in a new position created to capitalize on growth opportunities, James is responsible for complete product positioning and strategy for the company.

James earned her MBA from King College in Bristol, Tenn., and has six years of healthcare laundry experience. She has also served on the Board of Directors for the Association for Linen Management (ALM) and is currently the chair of the marketing committee.

IPA manufactures automated scrub suit and linen dispensing systems for the healthcare market.

RIPON, Wis. — Alliance Laundry Systems has promoted Jennifer Whitney to financial services manager.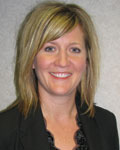 Whitney will continue to work with all of Alliance's finance groups, including Speed Queen Financial Services, UniMac Funding, Huebsch Financial and IPSO Finance. In her new role, she will be responsible for all equipment loan underwriting and origination, finance program and promotion development, marketing services support, and distributor and customer relationship development.

For more than 13 years, Whitney has been a key member of Alliance's finance team. She recently worked in a dual role where she successfully developed Alliance's acquisition financing portfolio and worked as a liaison to marketing services and ALSU.

"We're extremely honored to offer Jennifer this opportunity, especially since she's played such a key role in our division," says Todd Rice, director of Financial Services for Alliance Laundry Systems. "We look forward to her continued success and congratulate her on a job well-done."

Whitney received her B.B.A. in finance and business administration from Valparaiso (Ind.) University. Prior to joining Alliance, she worked for JP Morgan Chase, formerly known as Bank One.

DENVER, N.C. — Leonard Automatics has added two new employees to its staff, the company reports.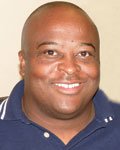 Ron Wilkins (left) joins the company as mechanical engineer. He brings years of engineering and design experience to Leonard, in addition to an understanding of industry-standard software packages and mechanical processes.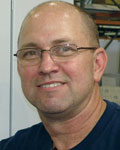 Robert Spradley (right) is the company's newest service technician. He is a career service tech who has worked in high-tech environments all over the world, Leonard says. As a specialist in system installation and integration, he brings years of experience and a wide range of knowledge to the company.
FOOTHILL RANCH, Calif. — David N. Page has been selected as the new vice president of healthcare for the Institution Division of Venus Group, the company reports.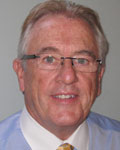 He has been in the healthcare industry for more than 25 years, including 11-plus years with Medline and 10 years with Angelica.

He brings to Venus Group a wealth of knowledge covering topics from utilization of management programs to optimize operational efficiencies and reduce total linen program costs, to product knowledge within the industry, to having key contacts in some of the larger healthcare facilities and buying groups.

Page is a member of several healthcare associations, and the company plans to draw upon his expertise to develop its healthcare business.

Have a question or comment? E-mail our editor Matt Poe at [email protected] .