PATERSON, N.J. — Pariser Industries, a manufacturer of industrial cleaning chemicals based here, reports that Peter Berrio has joined the company as director of marketing and business development.
Scott Pariser, president, says that Berrio has more than 25 years of leadership experience in the cleaning and sanitation chemical business focusing on the institutional and industrial markets.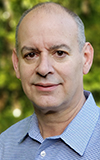 Peter Berrio
He spent much of his early career with Ecolab Inc., holding most sales and service positions from territory manager to ultimately becoming vice president of sales for its equipment care division.
Berrio has also held senior positions with several other chemical companies.
The director of marketing and business development role is a new addition to Pariser, the company says. It is designed to provide continuing improvement by supporting the overall sales growth through business development, process formalization, service delivery and marketing enhancements.