CHICAGO — When it comes to vision, it doesn't get much better than 20/20.
But in business, sometimes it isn't easy to see the road ahead. Wouldn't it be nice to have a clear view of what's coming in the year 2020?
Organizations that represent different parts of laundry and linen services have their fingers on the pulse of the industry and can see what might happen in the year to come.
In this first installment, Linda Fairbanks of the Association for Linen Management (ALM), Edward McCauley and Bryan Bartsch, representing the American Reusable Textile Association (ARTA), and Ben Mead from the Hohenstein Institute America share what they see coming for laundry/linen services in 2020.
ALM
Linda Fairbanks, Executive Director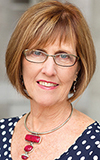 Linda Fairbanks
Talk to any laundry processor and one will quickly learn that their goals are to provide quality textile products and services with improved efficiency in a safe and fiscally responsible manner. This effort will continue to intensify over the next year as competition drives decisions to purchase equipment, fine-tune processes for improved efficiency and select products whose physical attributes align with achieving those goals.
One of the greatest frustrations we have repeatedly heard from processors is their lack of ability to benchmark against other plants "like theirs"—the absence of data to compare one operation to other similar operations. Hence, the reasoning behind ALM's development of the laundry benchmarking program, LaundryMarks™.
During the process of building this platform, it became clear that the variations in the formulas used to measure key performance indicators made true comparisons next to impossible. The opportunities that this benchmarking program offers will become a very powerful tool for numerous reasons.
Kevin Martlage noted in a recent article from American Laundry News, that benchmarking "uses can include business development, process improvement, competitive advantage, marketing plan development and many more." It's an exciting opportunity to see where this tool can take us.
As participation in this benchmarking tool grows, confidence in decisions based on solid data will improve efficiency—a driving force in achieving desired outcomes and performance improvement.
Remember the wisdom of W. Edward Deming, "Without data you're just another person with an opinion," and with sound data available to the industry, it promises to be a great year.
ARTA
Edward McCauley, ARTA Past President; President & CEO, United Hospital Services, Indianapolis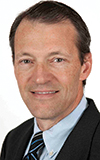 Ed McCauley
The industry will see more consolidation in terms of more sales of laundries to larger entities. We will also continue to see growth driven by private equity firms looking to get into the laundry business.
Also, I think cooperative laundries will start making a comeback as hospitals digest the closing of and/or sale of the largest for-profit healthcare laundry company, Crothall.
Labor will remain the biggest challenge, specifically, how to attract and keep talented employees. The shortage of labor, coupled with the booming economy, is providing a challenge to employers. This will lead to further investment in labor-saving equipment and, ultimately, in higher labor costs.
Investment in equipment, robotics and artificial intelligence (AI) will speed up as labor becomes scarcer.
Healthcare laundries will see more government and self-regulation as hospitals reel from healthcare-associated infections (HAI) and other spore- and bacteria-based illnesses. Smaller laundries will find it hard to compete against the larger, more established laundries, which will fuel further consolidation.
Hospitals will demand more services to be provided by the laundries, pushing more and more labor out of the hospitals and into the laundries. And hospitals will continue to shed unnecessary services, such as laundry, and purchase these services from reputable laundries.
The year 2020 may see the first truly robotic feeding device for wash cloths or bath towels hit the market. This is as exciting as it gets for those who manage laundries and understand the amount of labor needed to run a laundry.
Bryan Bartsch, ARTA Director; President, Ecotex Healthcare Linen Service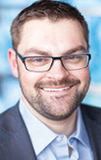 Bryan Bartsch
In 2020, we expect that the demand for healthcare services will continue accelerate as a result of aging baby boomers. During 2019, healthcare expenditures rose by approximately 4.4%. In 2020, U.S. national healthcare spending is expected to increase by 5.7%, far faster than the U.S. GDP.
Demand for healthcare services continues to increase; however, there has been significant financial pressures placed on healthcare service organizations. With a red-hot economy, there are very low unemployment levels and an increasing cost of living in many major cities. This has caused a scarcity of production employees, and that has put pressure on wages. We expect that labor scarcity will be a continued challenge for North American service companies.
We expect to see continued automation as part of the solution for long-term labor shortages and labor cost pressure. Automation in the soil-sort department could be a game changer for improving healthcare laundry labor efficiency.
We believe that a large portion of the healthcare growth will be targeted to supporting long-term care and lower-cost outpatient healthcare options. We expect to see an expansion of outpatient services with an aim to decrease the average length of stay (ALOS) for healthcare patients and more urgent care facilities to take pressure off of emergency departments.
At Ecotex, we are expecting that 2020 will be an excellent year. We have a positive outlook on the healthcare laundry market in North America. We have a number of new opportunities emerging, and we expect that our volume will increase as we onboard several new hospital facilities.
HOHENSTEIN INSTITUTE AMERICA
Ben Mead, Managing Director
Ben Mead
The rental market is increasing for workwear and for consumers who are renting clothes for variety and sustainability related to material choices, chemical inputs and production facilities. This adds more requirements on the clothing design/quality and increases demand for industrial laundry services.
Industrial laundries themselves are investigating what hygienically clean really means and are looking for higher standards of cleanliness for their goods and processes.
In addition, industrial laundries in some states are being held accountable to increasing wastewater and sludge standards—particularly related to perfluorinated (PFC) substances. This means laundries have an increased need to know not only what is used in the laundering process, but also what is on the product from manufacturing that might be washed off.
Finally, the impact of textile fiber and other small particles (microplastic fibers) released from laundering continues to be an increasing focus area.
Check back Thursday for Part 2 with insights from the International Association for Healthcare Textile Management (IAHTM) and the Textile Care Allied Trades Association (TCATA).