Hotel/Motel/Resort Laundry: Charles Loelius, The Pierre New York, New York, N.Y.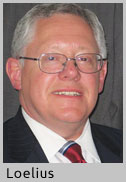 First, it is an honor to be once again selected for this Panel (Editor's Note: Charles served on the Panel in 2010), and I hope to continue to share the benefit of my experience with the readership of American Laundry News.
I have been in the commercial laundry industry for 30 years, having operated healthcare, hospitality and uniform plants throughout the United States. The laundries have ranged in size from 10 million to 40 million pounds annually, and have operated in both union and non-union environments.
I have a wealth of experience in production, distribution and service management, as well as budget preparation and financial analysis—skills honed during my seven years on Wall Street.
During the past nine years, I have concentrated on the hospitality side of laundry management, presently operating an OPL for Taj Hotels at the Pierre New York, as well as serving as a consultant for our sister property, Taj Boston.
I have served on the faculty of NYU, teaching laundry and dry cleaning operations as part of NYU's Hospitality Management program. I also maintain several industry-recognized certifications in laundry, dry cleaning and linen management.
As director of Laundry Services for The Pierre New York, I am responsible for the day-to-day service, production, distribution, maintenance and procurement for this Five Diamond hotel's laundry and dry cleaning operations.
During 2012, the laundry processed 2.5 million pieces of rooms and food-and-beverage linen, which represented a 23% increase over 2011. Additionally, it processed more than 350,000 pounds of garments during 2012, representing a year-to-year increase of 11%. Increases in productivity were achieved without any increase in expenses.
The biggest challenges I face at the Pierre today are similar to the challenges faced by the entire industry: providing the best possible products and services at the lowest possible cost.
Consulting Services: David Bernstein, Turn-Key Industrial Engineering Services, Charlottesville, Va.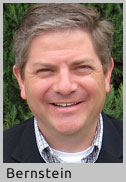 I am senior vice president of Turn-Key Industrial Engineering Services, a consulting firm that has been serving the laundry, healthcare and hospitality industries for nearly 15 years. We are an industrial engineering firm that designs, builds, retrofits and improves the processes and profitability of laundry facilities throughout the world, using professional design, lean manufacturing and project management techniques.
As our name implies, we perform these services "turn-key," which means we can deliver a multitude of services, including facility design, RFP development, project management, process improvement and Lean Six Sigma implementation. Our team of Lean Six Sigma-certified engineers and consultants have extensive experience in the industry, and have helped our clients save money, labor and increase throughput, often without the need for added expense or equipment.
As the fourth generation of my family in this industry, I have a lifetime of experience and more than two decades of professional work in laundries, starting with my tenure as vice president and, later, president of Consolidated Laundry Machinery Co. I worked in all aspects of CLM's manufacturing, sales and marketing of laundry machinery, and helped our customers with specification, layout, upgrades and improvements to their plants.
I moved into industry advocacy and education as the director of Plant Operations, Customer Service and Information Technology for the Uniform and Textile Services Association (UTSA). The industry was under close scrutiny by OSHA, Congress and safety regulators at that time, and I led the effort to create an industry-wide health and safety program that reached more than 65,000 employees in more than 1,000 plants nationwide, produced an industry-specific safety training DVD, and created a stronger, more positive relationship with OSHA and Congress for the industry.
Following UTSA's merger with TRSA, I spent more than three years as the chief operating officer at F-MATIC, where I helped lead the development of several new sanitary supply products and product lines, improved and diversified the company's international supply chain, reduced operating expenses and increased revenues.
I am a two-time past chairman of the UTSA Plant Operations Committee, a former member of the board of directors of the Western Textile Services Association, a long-time instructor at the industry's Production Management Institute (PMI) and Maintenance Management Institute (MMI), and a recent addition to the faculty of the American Laundry and Linen College (ALLC). I am also honored to be among an elite group of industry leaders to have been named to the Plant Operations Hall of Fame.
I hold a bachelor's degree from the University of California, San Diego, and live in Park City, Utah, with my wife and two daughters. I am an avid cyclist, skier, sailor and private pilot.
What challenged our clients in 2012 was the continuing difficult economy and the need to find ways to adapt. Laundries in all segments of our industry fought to increase productivity and safety, while dealing with ever-increasing costs of doing business, challenges from unions, and increased regulation. These challenges will no doubt continue in 2013 and beyond, and I expect my colleagues and I, both at Turn-Key and on the esteemed Panel of Experts, will increasingly be called upon to assist the industry with meeting them head-on.
Among Turn-Key's accomplishments in 2012 were designing and breaking ground on a new healthcare laundry for a client in Florida, designing a new state-of-the-art hospitality laundry for a major international resort and entertainment firm, and helping numerous operators (both large and small) reap the financial and productivity benefits resulting from the implementation of process improvement and the application of Lean Six Sigma methodologies.
Commercial Laundry: Richard Warren, Linen King, Conway, Ark.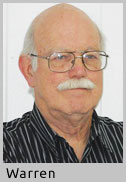 I work for Linen King, which owns laundries in several states. We provide COG (customer-owned goods) service, as well as linen rental to hospitals. I am the general manager of the facility in Conway, Ark. I have been here since Linen King acquired the facility from my previous employer in 2007, and am honored they kept me. I have worked at this facility since 1994.
Upon high school graduation, I had no idea what to do. Some said I had no clue. The first real job I had was in a shirt laundry. They must have liked me, because I was promoted to washman. It seemed like wherever I went, there was always a laundry that needed help, and I was fortunate to be able to provide that for them.
I got involved with an industrial laundry and learned a lot during the years I was with them. My production experience started in an industrial laundry. For several years, I owned a small group of leather and fur cleaning stores. For many years now, I have been in the healthcare laundry service, both OPL and commercial.
From time to time, I talk to people about careers in laundry. It certainly doesn't sound like a sexy career, but it is a good industry, and is generally more stable than many other industries. There are also many companies that supply our industry with textiles, machinery and chemistry, so being involved with a laundry can be rewarding.
Our workers really enjoy coming to work, and reducing the big pile of unfinished linen. An hour or so later, that pile is ironed, folded, and looks, feels and smells nice, with the workers ready for another load. Frankly, it takes a while to learn the rhythm, but when it starts to work, it is fun.
Tuesday: Introductions to representatives of the chemicals supply, equipment manufacturing and uniforms/workwear manufacturing sectors...