Episode Archive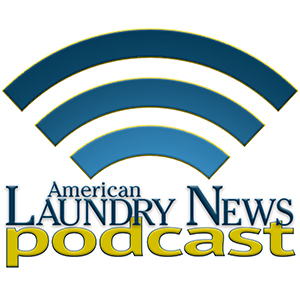 Episode: 5
July 18, 2018
Tariffs, Trade Wars and Laundry/Linen Services
David Potack, president of Unitex, offers his take on what's happening with the enactment of tariffs on some foreign goods.
Episode: 4
June 20, 2018
Columnist at Large: Meet the Man Behind the Words
Get to know Eric Frederick, who has written for American Laundry News for more than 30 years and spent 44 years in the industry.
Episode: 3
May 16, 2018
Modern Marketing Secrets: Making Effective Use of Online, Social Media Opportunities
Dianne McKay, owner and president of Mustang Marketing, shares how laundry/linen services can up their online marketing game.
Episode: 2
March 19, 2018
Tax Cuts and Jobs Act: Essentials for Laundry/Linen Services
Catherine Varosy, a Block Advisors bookkeeper-enrolled agent/master tax advisor, discusses the new tax law.
Episode: 1
January 23, 2018
Healthcare Laundry Today: Cleanliness, Quality, Mergers and More
Listen as Randy Bartsch, president and CEO of Ecotex Healthcare Laundry Services, discusses what's going on in the healthcare laundry industry.