Hotel/Motel/Resort Laundry: James Brewster, RLLD, The Resort at Glade Springs, Daniels, W.Va.: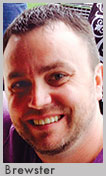 Productivity standards should be a staple for any operation. Setting production standards gives you the opportunity to gauge your employees' work performance.
When hiring a new employee, cover the expectations for employees in daily operation. To help track productivity, you can have counters installed on machines to keep an accurate count, and also have employees write down production results if you don't have software to compute your pounds per operator hour. This will ensure accountability for each employee, and you can use that as a coaching or disciplining tool if necessary. Incentive programs encourage employees to exceed production goals.
Expect results to vary, though hopefully they'll swing more toward your goal. Keep your standards high and be firm across the board, and you will see the results you are looking for. 
Equipment Manufacturing: Gary Ostrum, G.A. Braun, Syracuse, N.Y.: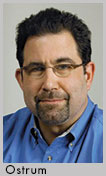 In the words of one of the better operators I know in our industry, "measure and track everything." From the operators on the floor, to your proactive maintenance program, to the drivers, to the housekeepers in the plant—there is no other way to maintain an operation that can be competitive in today's environment.
It is the second question, concerning how standards are implemented and enforced, where the rubber meets the road. A few weeks ago, I was in an operation and noted as I went from one processing area to another that production standards were in place and posted throughout the facility. I also noted that they were not even close to being met anywhere in that facility. So, what went wrong, and what could the operation do to correct this?  
I doubted there was going to be a long line at the manager's office at the end of the shift, with each operator being counseled on their failure to meet the production standards, and just as important, I saw no process in place to correct this as it occurred. So what we had was the worst type of program—one that is on paper only.
The first step is not to implement productivity standards, but to develop them. Managers must take the time to go through their operations and identify the capabilities of their various processes as they stand at that time. Simply putting numbers up on a board—ones you chose because the last plant you visited was meeting them—is doomed to fail. 
One needs to realize what the operation's capabilities are and how goods flow through a plant, and develop this first set of productivity standards that are specific and distinct to an operation. 
Just as important, one should be developing a level of buy-in from the personnel in the operation. The employees should be part of the process. Almost everyone appreciates participating in a process over having a process forced on them. In addition, doing so ensures that the standards developed will be confirmed as being achievable by the operators themselves.  
This process of development will also bring to light the obstacles in a facility that limit the current capabilities, and it allows for changes to be made toward improving capability before the initial standards are set.
One has to consider these standards evergreen in nature. One of the main reasons productivity is being tracked is to be able to improve it. The program is there to allow plant management to determine quickly and accurately whether or not changes made to an operation improved productivity as projected.
This brings up another key point to having a successful program in one's operation. The standards are there not to identify whether employees are doing their job. What a proper program really identifies is whether the facility's management team is doing its job. Has the team developed a process that allows the operators to be successful in their daily tasks, or have they created barriers to that?
Let's take one standard, for example. The process of folding towels was reviewed at a plant, and it was determined that folding 800 towels per hour was achievable, so that became the standard. Now, the following needs to apply: On a consistent basis, does the operator get 800 towels an hour to process? Are they always in the same container so they can be handled in the same manner by the operator? 
Is the equipment proactively maintained so it will process 800 towels per hour consistently? Are the finished goods effectively cleared from the equipment so the operator does not have to stop? And finally, the best question, saved for last: Where is the formal training process for new operators that helps them reach this standard in their first days of employment?
With proper development of one's productivity standards, which should be based on the specific capabilities of operations, the standards will need very little enforcement. Personnel secure in other aspects of their job performance will have no issue meeting the standards, and those who are not will probably have a host of other issues negatively affecting their job security. 
Long-Term Care Laundry: Brian Barfoot, St. Francis Health Center, Topeka, Kan.: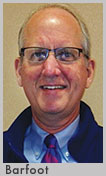 The implementation and management of productivity standards for clean-linen distribution and soiled-linen pickup is the backbone of a successful linen department. Measuring success is a daily task for linen-department leadership.  
For inpatient hospitals, here's some advice for tracking clean-linen distribution:
Begin by calculating your total number of linen associates, along with the total number of distribution points and the total time for transporting/delivery.
Complete a time study from the moment of loading a linen cart in the linen room to the return of the cart to the linen room. Factor in any potential delays during transport (i.e., waiting on elevators, foot traffic, any additional interruptions specific to your facility).  
Begin building a production task sheet with identified distribution points and total time of delivery and return for each location. Associates are responsible for the task sheet and turn it in at the end of their shifts.  
Factor in your non-productive time, such as daily associate meetings, breaks and meal periods. Place these times on the task sheet, too, with scheduled times for each associate. 
Based on your calculation, how many full-time equivalents (FTEs) will it take to complete your daily clean-linen distribution, by shift, within an 8.5-hour period? 
For soiled-linen pickup, repeat the calculation of the total number of associates, but with the total number of soiled-linen pickup locations. These location footprints can be as varied as the total number.        
Complete the same time study as for clean-linen distribution.
Build the same type of task sheet as mentioned before, but specific to soiled-linen pickup.
Repeat the calculation of non-productive time and input it on the task sheet.
How many FTEs will it take to complete your daily soiled-linen pickup, by shift, within an 8.5-hour period?
Management is, and will always be, the key to any successful endeavor. 
With that in mind, how strong are your leaders' people skills? What is your manager-to-associate ratio—are you keeping up with your overall responsibilities in supervising? How often throughout each shift are managers actively interacting with their associates, building working relationships and trust? 
Are they managing those high-performing staff, encouraging them to continue, and helping lower performers improve, or deciding they're not the best fit for the position?
Leaders must have scheduled shift inspections of everything their associates are responsible for. Anything less will result in lowered expectations and never lead to consistent and successful production of your department.
The expectations of your customers should drive every outcome you're trying to achieve.  
Miss Part 1? You can read it HERE.